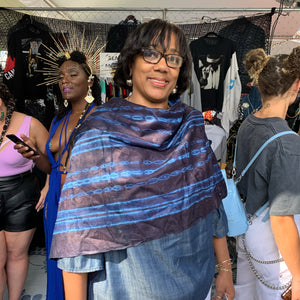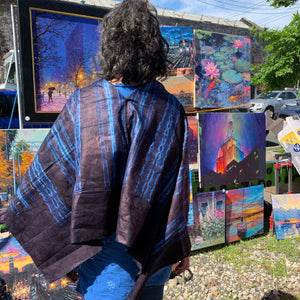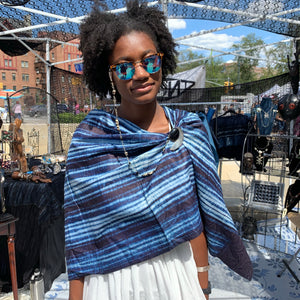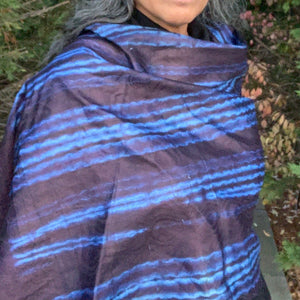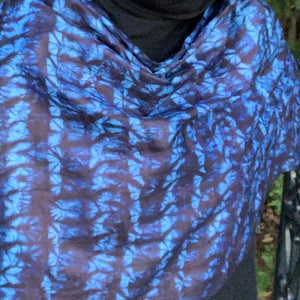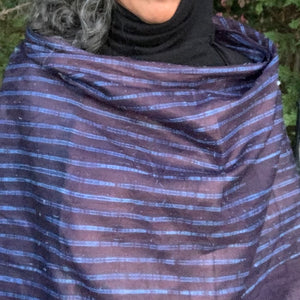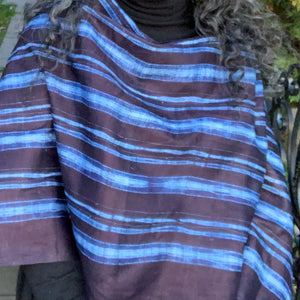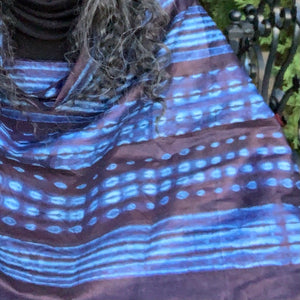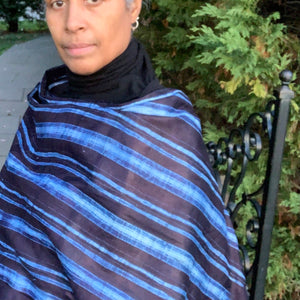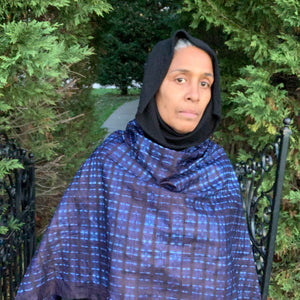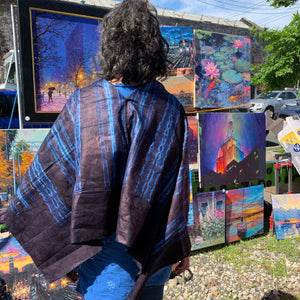 Lipy Capelet
Beautiful Lipy fabric made in Guinea from 100 percent cotton. The perfect drape for any season. Worn scarf like or poncho over a jacket, a dress or a t-shirt it is a touch of color and classic style!
We all get tired of our coats in winter and this layering piece is just right for brightening up hooded or collared coat.
Indigo Dyed Fabric Care
☀️Bleeding color is indicative of this natural dye. It will take several washes to minimize this.
☀️We recommend first drying your garment before washing to help set the color. 
☀️Then was separately in a garment bag,
☀️hang dry and iron to increase the life of the fabric and its color.