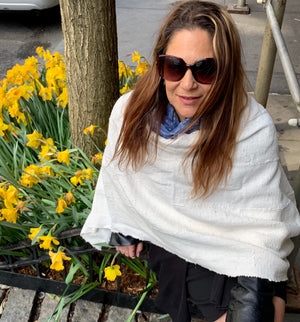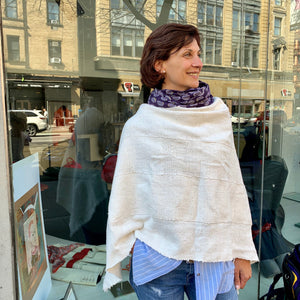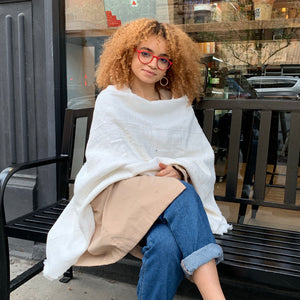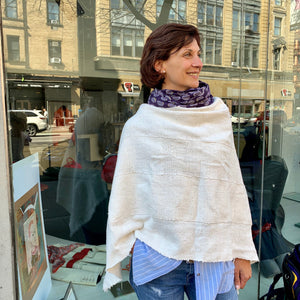 Mud Cloth Capelet Ahhh Natural
This African Mud Cloth is Cotton in its un-dyed state,
A lovely cover up at the beach or layer for warmth,
A staple piece to compliment any wardrobe. 
With a pair of jeans, over a dress or over a bathing suit on a windy sunny day...  over a coat or jacket as a layer of warmth... it just works! Not just a trend but a timelessly classic piece!